December 8, 2022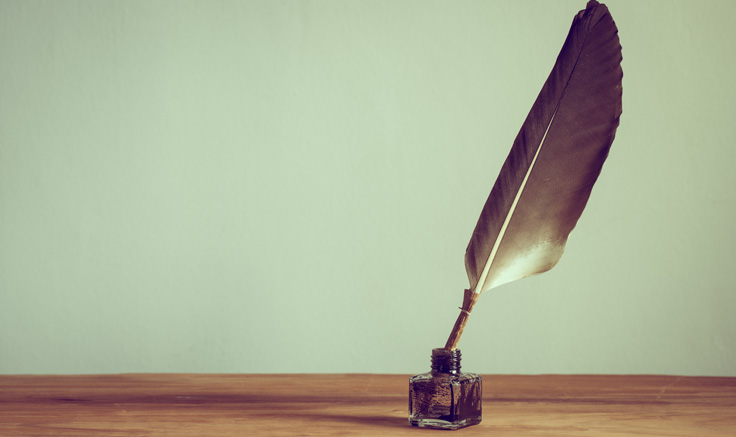 In 1992, the Indiana Historical Society founded the Historic Business Register to recognize Indiana companies continually in business for a century or more to encourage the preservation of historically significant business-related archival materials, and to develop an awareness of Indiana's rich business and industrial heritage. Since that time, more than 500 companies have been honored with the Centennial Business Award and added to the register, which is available on the Indiana Historical Society website, indianahistory.org.
The Indiana Historical Society is proud to announce the 2022 Centennial Business Award honorees.
Anchor Industries, founded in 1892, began as a small riverboat supply house located on the Ohio River. Anchor Supply Company, as it was known then, furnished oil, groceries, paint, and other supplies to the steamboat trade. Due to a growing demand for water-proof covers, Anchor's founder, Louis A. Daus, added canvas goods to the line of merchandise and soon expanded to include tents for local merchants, fairgrounds, carnivals and more.
Today, Anchor Industries is a fifth-generation family-owned business that employs over 430 skilled craftspeople. Anchor is known as a leader in the tent industry and has received awards for tent designs, manufacturing, quality and customer service.
Ayers Realtors Inc. began in 1922 as N. Guy Ayers Real Estate and continues today in the same building on Lake Street in Gary, Indiana. Guy Ayers was an entrepreneur who owned a small loan business and insurance brokerage, managed seasonal rentals and, of course, sold real estate in Miller Beach. Bruce Ayers Sr. took over the business in 1951 during a dramatic housing boom and expanded by offering property and casualty insurance, building prefabricated National Homes and partnering in building "spec" homes.
Today, Ayers Realtors is run by Bruce Ayers Jr. (Gene) who joined the team in 1970 and officially took over in 1976. Gene continues to promote and support the Miller community through his real estate sales and community involvement. The company motto is "Small Company, BIG Results."
The Geetingsville Telephone Co., Inc. was organized in 1901 under the direction of Dr. J.E. Robison in Frankfort, Indiana. When Geetingsville built its first line they were one of approximately 600 independent telephone companies in Indiana, but the number of has dwindled to 35. Geetingsville Telephone has a long history of technological advances. In 1954, they made the switch from manual to dial telephones and then converted to multi-line service in 1955. The 1990s saw technical advances like fiber-optic systems and internet services.
In 2023 the Company plans to further expand the fiber optic communications network. Although ranked as one of Indiana's smallest independent telephone companies in the state, the Company continues to think big.
The Indiana Bankers Association was founded in 1897 by five banking leaders after the Financial Panic of 1893 thwarted attempts to create an association in 1891. The Association supports Indiana banking through issues advocacy, professional education, and products and services that enhance financial institutions' ability to help build better communities.
The IBA has operated continuously throughout wars, droughts, economic downturns and two pandemics. Mirroring the longevity of the Association, 86 IBA-member banks have been in operation for 100 years or longer. The IBA is governed by a 17-member Board of Directors and currently is led by President and CEO Amber R. Van Til.
Mayfield Insurance Inc of Mooresville, Indiana, was started by Herschel Coleman, a young farm boy driving a Model T, in 1921 as Coleman Insurance. He was joined by his son-in-law Paul Bryant in the 1970s, who later took over ownership after Herschel passed. In 1989, Paul sold the agency to lifelong Mooresville resident Dean Mayfield, who established Mayfield Insurance in January 1995.
Mayfield Insurance has grown from two employees to a staff of 12 and has acquired agencies in Monrovia and Broad Ripple. They have represented Safeco Insurance Company since 1937 and Auto-Owners Insurance since 1941.
Niezgodski Plumbing Inc. began in 1922 as Niezgodski Brothers — a partnership founded by Alex Sr., Chet and Clem Niezgodski in South Bend, Indiana. They focused their business on the residential and commercial markets. The business was passed down to Alex Jr. and was renamed Niezgodski & Sons Plumbing and Heating.
Today, Niezgodski Plumbing performs light commercial and complete residential installation and repair. With four generations of expertise, the company serves the South Bend, Mishawaka and New Carlisle areas. Third-generation owner David oversees all operations and provides guidance and mentorship. The fourth-generation staff includes Grant who manages business operations and co-manages field operations and Rachael Parmelee (Niezgodski) who manages social media and website operations.
Sauder Feeds, Inc. was officially organized as Sauders Leghorn Farm in 1920, but it began 10 years earlier when 11-year-old Jerry H. Sauder started hatching baby chicks in an incubator on his parent's dining room table. By 1938, Sauder had built his first feed mill and was shipping chickens throughout the Midwest. Carlton Sauder joined his father and expanded the feed operation and purchased the first semi-tractor for deliveries in 1960. Sauder Feeds exited the hatchery business in 1974 when a fire destroyed the hatchery. In 1975 Jerry I Sauder and his wife Kathy joined the company.
With an increasing demand for feed, the ensuing years saw growth in production, personnel and deliveries which required an increasing truck fleet. Josh Sauder, fourth generation, joined the firm in 2013 with an emphasis on quality control and updating technology. As Sauder Feeds enters its second century of service, they continue to grow and add new technology, quality, and efficiency to the business.