November 10, 2020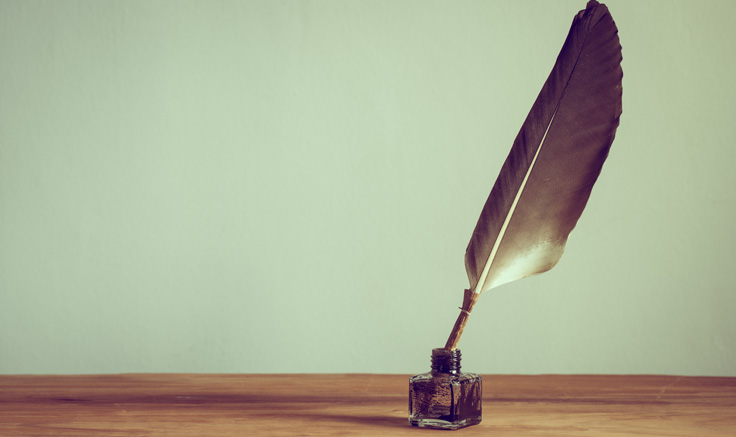 Redlining – the discriminatory practice by which banks refuse or limit mortgages to people of color, ethnic minorities, and low-income workers within specific geographic areas- still defines much of where we live or can live in Indianapolis. These federal government policies, established by the Home Owners' Loan Corporation in 1933, reinforced segregation and disinvestment in parts of the community, with ramifications felt today, particularly in black neighborhoods. 
This fall, the Indiana Historical Society held Living the Legacy, a series of interdisciplinary conversations looking at the legacy and ramifications of racist housing practices in Indianapolis. As the city began to commemorate its 200th birthday, this program series offered discussion with advocates, leaders, and scholars to examine the tangled roots of race, class, and housing.
Ultimately, we cannot address current inequalities in our city without an understanding of our past. Couched in history and supported by collections materials, these events placed Indianapolis' housing story within the national context and grappled with its consequences as we aim to move forward toward more equitable solutions today.
Below you will find a toolkit with further reading, watching and listening suggestions to learn more about this topic from our local context. A longer list of resources, including those with nationwide context, will be available soon.
Looking to get started? Read this blog or access the recordings here, under the "Public Programs" tab. 
---
Organizations and Partners
Looking to learn more or get involved in  equitable housing solutions in Indianapolis? Find out how by getting involved with these organizations:
Homes for All-Indy, hosted by the Kheprw Institute. Learn more

about

 

efforts to initiate a Community Land Trust system

Fair Housing Center of Central Indiana is a non-profit fighting to ensure equal housing opportunities by eliminating discrimination.
Kheprw Institute works to create a more just, equitable and human centered world by nurturing its community.
People's Planning Academy is an initiative from the Department of Metropolitan Development at the City of Indianapolis that demystifies the planning process and empowers neighbors to take an active role in their communities. A new session starts early 2021.
Listen or watch the Home and Finance Show, where Diana Rice-Wilkerson and Janis Bradley demystify the home buying process for our entire community.
Explore the Invisible Indianapolis project which explores race, heritage and community memory in the circle city.
---
Indianapolis Resources and Readings
Articles and Blogs:
Rebecca Denne, "Inequality Remade: Residential Segregation, Indianapolis Public Schools, and Forced Busing," Indiana History Blog (Feb 16, 2017).
Paul Mullins, "Suburbanization and the Color Line Along Grandview Drive," Invisible Indianapolis (June 29, 2017).
Wildstyle Paschall,  , "Indiana Avenue: The Ethnic Cleansing of Black Indianapolis," New America Indianapolis (Feb 4, 2020).

 

Ryan T. Schwier, "Historical Injustice in the Urban Environment: The Ecological Implications of Residential Segregation in Indianapolis" Indiana Legal Archive.
Troy Washington, "Indianapolis has 2

nd

Highest Number of Evictions in U.S.," WRTV (Nov. 8, 2019).
Resources on fair lending practices in Indianapolis and current litigation can be found on the "lending" page of the Fair Housing Center of Central Indiana.
Books, Reports, Theses and Exhibitions:
Videos:
---
This project would not have been possible without the collaboration of community advocates. Thank you to our steering committee for keeping us on track and lending their expertise to create robust these conversations:
Imhotep 

Adisa

, 

Kheprw Institute

Unai Miguel Andres

, SAVI, Polis Center, Indiana University School of Liberal Arts at IUPUI

Brad Beaubien, 

Visit Indy

Andy Beck

, Homes for All – Indy

Lourenzo

 

Giple

, 

Rottman Collier Architects

Jerome Horne

, 

IndyGo

Sibeko 

Jywanza

, Flanner House
Callie McCune, Indiana Historical Society

Paul Mullins

, IUPUI Department of Anthropology

Stacia Murphy, 

Kheprw Institute & IUPUI

Amy Nelson, 

Central Indiana Fair Housing Alliance

Wildstyle

 Paschall

, Neighborhood Advocate and The Learning Tree

Lydia 

Prebish

, 

IUPUI Public History Program

Brittanie Redd

, Planning Division, Department of Metropolitan Development, City of Indianapolis
Jordan Ryan, Indiana Historical Society
This bicentennial program series has been made possible through a grant from Indiana Humanities, in cooperation with the National Endowment for the Humanities and from the Indianapolis Foundation, a CICF affiliate. With additional support from Lake City Bank.