July 3, 2014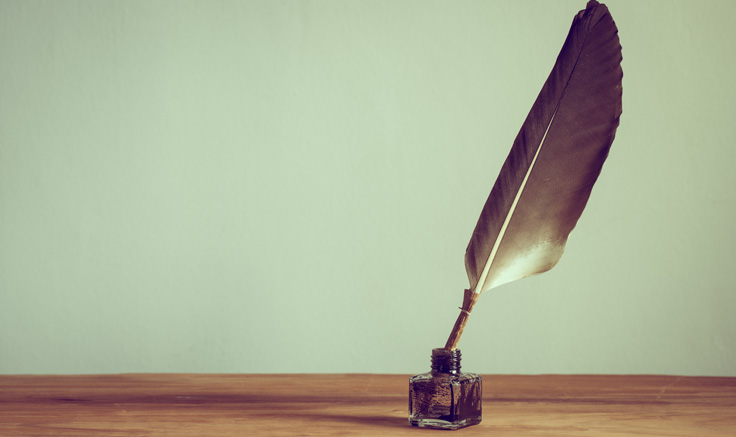 As the soon-to-be newest member of the Local History
Services, I present to you _ myself! I?m Marianne Sheline, Indiana Historical
Society employee of more than eight years. I was hired at IHS right out of
college (Go Ball State!) with a degree in history. Due to my supervisor leaving
(R.I.P. Margaret! that?s Retire in Peace? for the more morbid among you), I
am transitioning into the awesome LHS department over the course of 2014.
One of my responsibilities during the transition is conference chair for Midwestern Roots 2014: Family History and Genealogy
Conference. Our theme for this year?s conference is Exploring Frontiers: What
Would Your Pioneers Have Tweeted?? I love this theme so much because genealogy
isn?t just finding names and dates on a list. It?s about the historical context
and being able to think like your ancestors. Knowing that your ancestor emigrated from
Pennsylvania to Indiana in 1840 is one step. But, knowing you should focus your
search in southern Indiana because northern Indiana was only sparsely populated
until after 1850 is the next step up in your research. Northern Indiana was
more fully settled after 1850 because railroads and industrialization gave
people the transportation and motivation to move. That contextual information
is the type of snippet that your ancestor might have tweeted.
The idea of reading a feed of someone?s tweets from 150
years ago is far more intriguing to me than reading their diary. I?ll have a
much better sense of that person?s interests and motivation from tweets than a
diary entry of what they ate that day. Obviously, it would be impossible to
read tweets from 150 years ago. But, being creative with lining up your
ancestor?s thoughts with the historical context could help you make some great
discoveries.
The second reason that I love this theme is technology. I
love the way genealogy mixes and utilizes the spheres of technology and
history. I love that an 80-year-old grandma can give me tips on researching an
online database more efficiently and that she?ll give me those tips through a
social media platform. The online world and the social media platforms that
inhabit it is a wonderful tool for bringing family historians and
genealogists closer together. They?re able to find more connections, just by
tweeting last names or Instagramming family photos. It?s beautiful.
I?m so happy the Midwestern Roots conference is able to explore
our ancestors? frontiers through our latest technology frontier.
If you?d like to learn more about researching your family
history, please consider signing up for the Midwestern Roots conference in Indianapolis on Aug. 1 and 2. Popular social media genealogists
Amy Johnson Crow, Lisa Louise Cooke and Thomas MacEntee are just a few of the featured speakers.
_____________________