February 9, 2018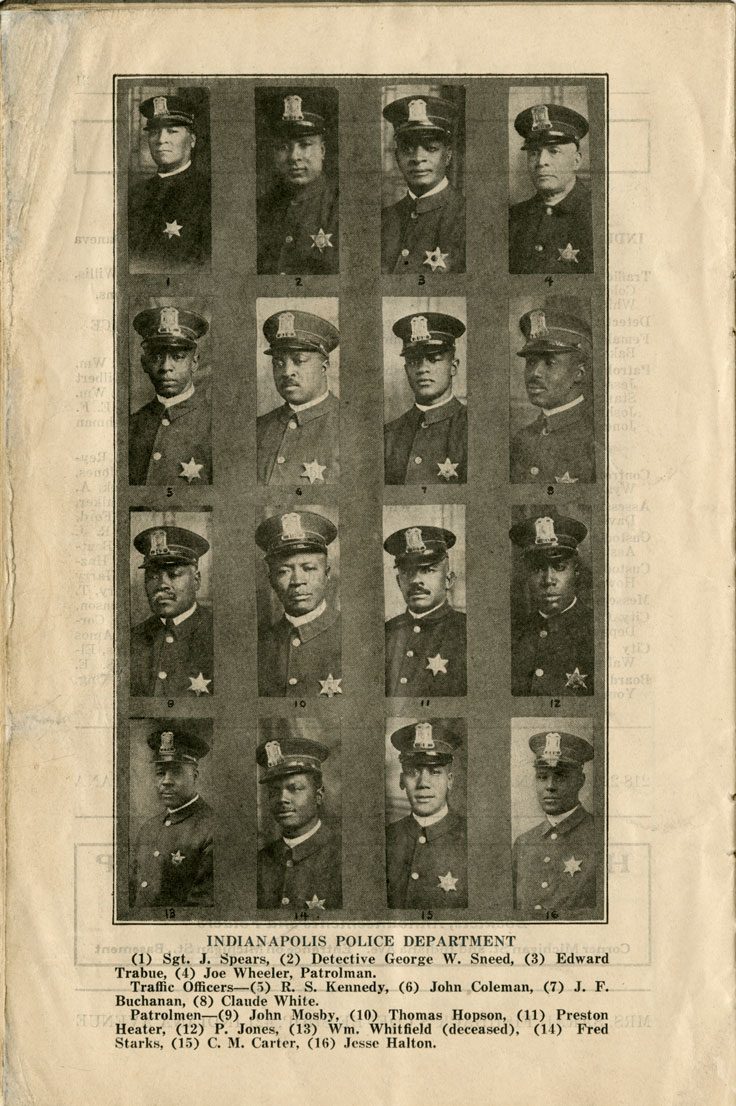 When recently researching Bethel A.M.E. Church, I came across a 32-page pamphlet that had long been in the Indiana Historical Society collection but had never been digitized. The Indianapolis Colored Directory and Year Book 1923 provides a great window into the African-American Community in Indianapolis. Labeled the "First Annual Edition," it may well be one of the earliest resources of its kind for the city. I found it to be very helpful in my research and feel it will now be an important online resource for researchers interested in African-American history in Indianapolis, genealogy, Indianapolis businesses, and several other areas of interest. The directory lists names and addresses of churches, fraternal organizations, city departments, schools, and businesses. More importantly, it features photographs of prominent citizens, clergymen, public servants and organizations, offering researchers the opportunity to put a face with a name. Examined closely, the directory reveals many important pieces of the city's history.
When I took a closer look at Part One, Directory of Churches and Pastors, it was easy to see that religious life was extremely important to the community. More than 60 Churches in eight different denominations operated in the vicinity of downtown Indianapolis. In this section, I found one of the oldest images of Bethel A.M.E. Church that I have come across in my research.
Part Four, Directory of Public Schools, lists 13 public schools, their principals, the number of classrooms and their teachers. The fact that teachers' home addresses and phone numbers are given speaks to their accessibility to students and parents. These were the schools that served African-American students in Indianapolis exclusively until Indiana's desegregation bill was signed in 1949 and the slow process of school integration began.
Part Five, Business and Professional Directory, lists more than 200 businesses, many of which were located along Indiana Avenue. Women entrepreneurs were in the minority at the time, but Madame Minnie Floyd placed a prominent half-page advertisement for her beauty parlor and became the only woman pictured in the directory.
Explore The Indianapolis Colored Directory and Year Book 1923 in the Indiana Historical Society Digital Collection.