March 15, 2012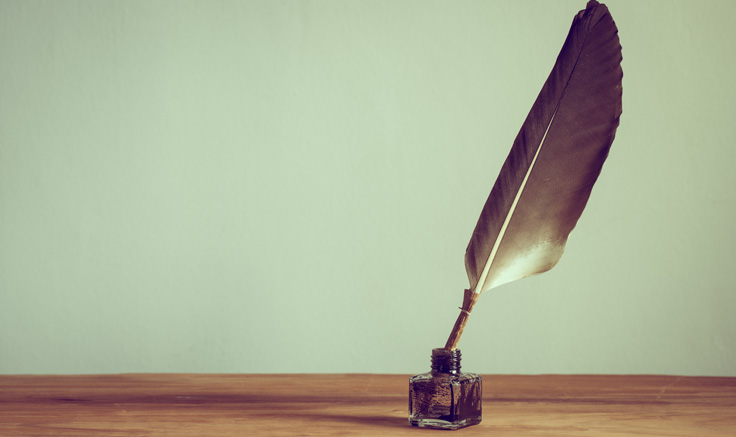 Why is it so quiet today in Exhibits Design and Prep? This week, more than half of the exhibits team is off enjoying a well-deserved spring break (as isthe rest of the IUPUI campus), and boy do we miss them.
For anyone who has visited the History Center in the past two years, it should come as no shock that there is a large team of people who help bring the You Are There spaces to life (not to mention, develop the many other exhibit offerings both in the building and as a part of our traveling exhibitions program). Without out interns, none of these projects would be possible.
I would like to take this opportunity to recognize the amazing work of Angela Giacomelli, a third-year graduate student who will complete her master's degree in public history this summer, without whom the Prohibition Enforced and Making a Jewish Home exhibits would not have happened. Krystal Gladden, also from the IUPUI graduate public history program, is the exhibits official graduate intern this year and has already made her mark on the Toys of the 1950s and 1960s exhibit and the upcoming Spirit of Competition traveling show. Abby Wolf, a work-study student with us from the IUPUI museum studies master's program, will graduate this coming May after having spent almost a year working on the upcoming polio vaccine You Are There, and who has been a lifesaver on too many graphics-related projects to name. And lastly, our newest addition, Maggie Schmidt, comes to us from the IUPUI museum studies graduate program as well, and in her short time with us, has had a significant role on the team behind this fall?s You Are There experience recreating an African-American doctor?s office from the 1940s.
When you visit the History Center, take a moment to notice the fruits of their labor by paying attention to the details in our various exhibit offerings. We are so grateful for their hard work!
_____________________