May 31, 2016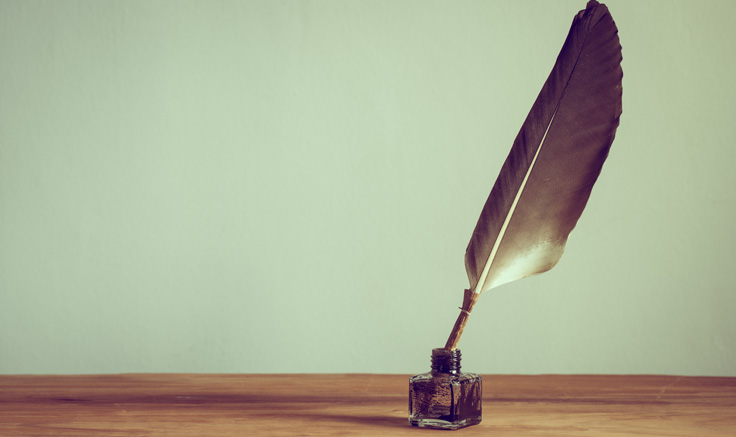 June is Cole Porter Month at the Indiana Historical Society!
On Thursday, June 9, the History Center is hosting the Actors Theatre of Indiana for its Concerts on the Canal performance. The troop will be performing a dedication to Cole Porter and a special cupcake will be available for purchase by Gigi's Cupcakes to celebrate Porter's 125th birthday.
Then Friday, June 10, IHS will continue its celebration of Porter by showing the movie Kiss Me Kate based on Porter's award-winning Broadway play.
With Porter's birthday celebration coming up, I thought I would give some background on the legendary Hoosier songwriter.
Cole Porter was born into a wealthy family in Peru, Ind. on June 9, 1891. His mother, Kate Cole Porter, was the daughter of avid businessman James Omar "J.O." Cole.
Porter lived a luxurious childhood. He learned to play the piano and violin at age 6, but he hated the "harsh" sound of the violin and decided to focus solely on piano and would practice two hours daily. By the age of 10, Porter was already composing songs.
His mother pampered Porter and used her influence to get his songs published. She also falsified his school records, claiming he was a year younger than he really was to make Porter look even more like a child prodigy.
In 1905, Porter enrolled in Worchester Academy, an elite boarding school in Massachusetts. Upon graduation, he attended Yale University where he composed music for several plays and productions. J.O. did not approve of his grandson's musical endeavors and persuaded him to attend Harvard Law School upon his graduation from Yale. Since his grandfather was paying for his schooling, Porter appeased him and attended Harvard Law. But without telling J.O., Porter switched to music during his second year. It is said his mother knew of the switch and helped Porter hide it from his grandfather.
After obtaining a degree in music from Harvard, Porter moved to New York in hopes of success. In 1916, he composed the score for the Broadway comedy, See America First. Unfortunately, to Porter's dismay, it was a flop.
In 1917, he moved to Paris at the height of World War I and spread the rumor that he was working with the French Foreign Legion. Instead, he was living the lavish lifestyle he was accustomed to. He spent his time socializing and partying with people like Pablo Picasso, F. Scott Fitzgerald and Ernest Hemingway. While in Paris, Porter also met Linda Lee Thomas, a wealthy divorcee. They became close friends and married in 1919.
Porter's first big success was in 1928 when he wrote the score for a musical comedy, Paris. His song Let's Do It, Let's Fall in Love became a huge hit. His success continued.
In 1937, Porter was involved in a horse riding accident. The horse bucked him off then fell on top of him, crushing both his legs. Porter was paralyzed for the rest of his life and had 35 operations including the amputation of one of his legs in 1958.
Despite the horrific accident, Porter still composed music for Broadway and Hollywood. His musical Kiss Me Kate, which was based on Shakespeare's The Taming of the Shrew, won a Tony Award in 1949. It also became a successful motion picture.
Porter died in 1964 and is buried in Peru, Ind., between his wife and mother.
After his death, Porter left his mark on the music industry. Famous artists and bands such as, Ella Fitzgerald, Iggy Pop, Ben Folds Five, Bette Milder, Elvis Costello and Rufus Wainwright all consider Porter to be one of their musical influences.
Cole Porter Month at the History Center:
June 9 – Concerts on the Canal
6 to 8 p.m. Actors Theatre of Indiana
Cole Porter 125th Birthday Celebration
(Cole Porter cupcakes available for purchase by Gigi's Cupcakes)
June 10 – Screening of Cole Porter's Kiss Me Kate
Film starts at 9 p.m., Seating begins at 7:30 p.m.
____________________________________________________
Melissa Brummett is a Marketing Intern at the Indiana Historical Society. She enjoys photography, reading, sports and history.